Mr Grey and his Grey Suit
So unless you have been living under a rock, that's inside a deep cave, guarded by sabre-toothed tigers. You would know that this week saw the hotly anticipated release of the cinematic interpretation of Fifty Shades Of Grey.
Now before we start, I would like to state for the record I have absolutely no interest at all in this book or subsequent film. To be honest, I would rather eat glass than subject myself to 90 minutes of this blockbuster.
However, as a great lover of men's formal wear and the suits adorned by the supposedly dapper Mr Grey was in fact of great interest to me… Simply from a fashion critic point of view of course.
The various trailers, posters, magazine articles, television chat shows etc…  that have been thrusted down our throats these passed few weeks, has given us a good opportunity to see what this orgasmically infamous Mr Grey looks like or more importantly what he is wearing.
Mr Grey and his Grey Suit
Well, obviously at first glance, it is without doubt a very nice suit. It fits impeccably well but then again, you would expect a playboy billionaire's suit to do that. I would presume that Mr Grey would have not been seen dead in an ill fitting, off-the-rack suit.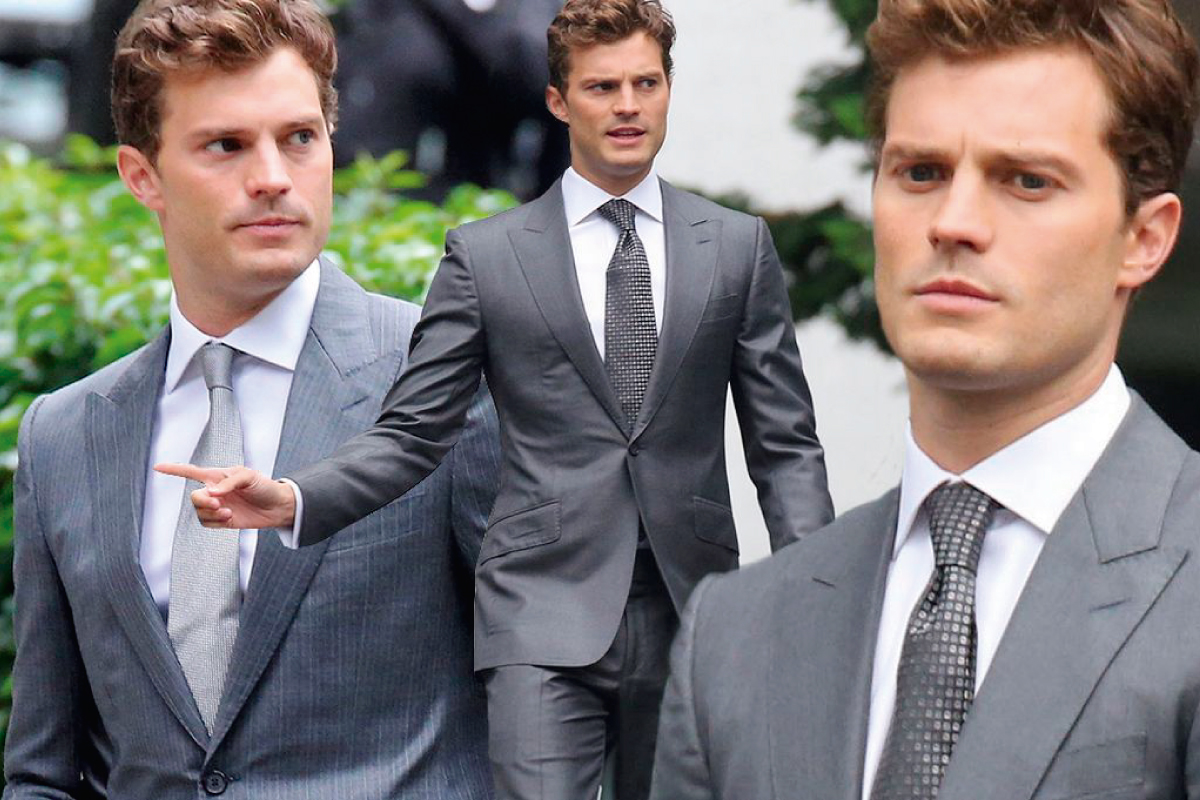 The Designer and the Fifty Shades Suit
The film's costume designer Mark Bridges had commissioned a Los Angeles tailor by the name of Johnathan Behr. He is the man responsible for building the custom suits, adorned by the actor visiting most women in their dreams this week, Jamie Dornan.
Behr's job was to translate Briges vision into reality. And after taking a look, I think that this tailor, who has been making suits inspired by our very own Savile Row for the last 30 years has done a superb job.
The tailoring is typically Savile Row and finished in a classic British style: a two-button, single breasted, fitted coat with a three-inch peak lapel, slanted lower flap pockets and as I always prefer, side vents in the back. The jackets sleeves are slim and tapered, allowing for about an inch of cuff to show just below the end of the sleeve.
The jacket is tailored in at the waist, giving it a narrower fit, which in turn helps to create that desired 'V' shape. The jacket length is slightly shorter than normal, just long enough to cover his rear.
The trousers are slim cuts with a low rise and tapered bottoms, which allows for a much more flattering shape.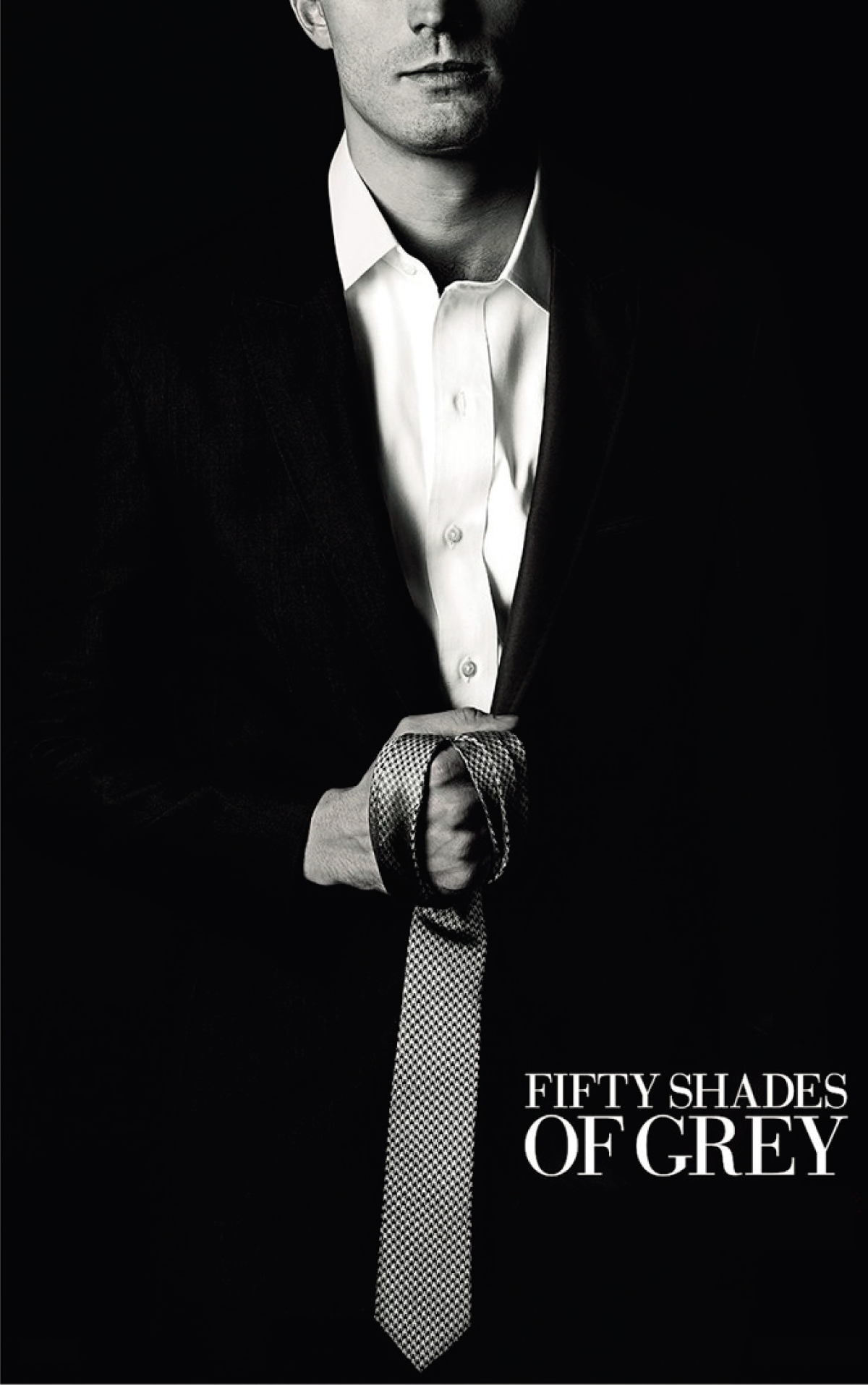 Be Grey?
I like this look very much. This is indeed the style of suit that I tend to opt for. The cut is contemporary, yet still classic and in all honesty quite conservative. It's a timeless look and I think every man should own at least one grey suit. If you really want the Mr Grey experience getting your suit tailor made like I did as explained in the time i got a tailor made suit blog can help you on the way.
Even if the reality is somewhat different to the expectation. However you go about acquiring your suit, you're not doing your wardrobe any harm by having a suit in Mr Grey's style in it. And after all the excitement that this film has created amongst the female population this week I am planning on wearing my own grey suit everyday for the foreseeable future.